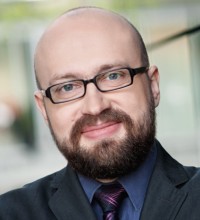 Tom Steck
Founder of Project BETTER.ME, Career Coach
"THE ONLY PERSON YOU ARE DESTINED TO BECOME IS THE PERSON YOU DECIDE TO BE"
Ralph Waldo Emerson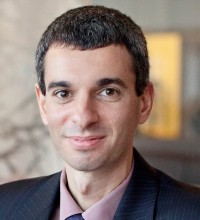 Paweł Guz
Erickson Professional Coach, Manager
"The time has no beginning and no end, it just has the mid part, which we happened to live in."
Władysław Grzeszczyk
Two years ago I made a bold move to recreate myself. After almost ten years of working in IT departments as a Programmer / Designer, Business Analyst and Senior Consultant I trusted my intuition, found the courage and decided to reach for my dreams: I quit my job at a corporation to launch Project BETTER.ME. A few months later I enrolled at Noble Manhattan Coaching to become a certified coach (course accredited by IIC, ILM, NMC).
Currently my goal is to spread knowledge, skills and passion around the world in the most efficient way. I want to help others become better and happier. I want to give support to those who decide to reach for the stars. This is why I now help others as a Career Coach – both individually and through Project BETTER.ME.
I believe in what we do here and I believe in its value. I am very committed to this project, to helping others, to continually developing myself and my passions.
This is who I decided to be. I hope we will also be able to help you become the person you truly want to be.
As far as I remember I had a clear talent for maths. I started programming at the age of 10 and didn't stop for the next 20 years... I studied computer science at the Vienna University, Austria and then started working at the Polish branch of an international IT company with headquarters in Switzerland. I traveled a lot (between Poland, US, Germany and Switzerland) and gathered experience connected with team collaboration, team leadership and later project-, program- and unit- management.
In 2008 I enrolled in "The Art & Science of Coaching" course. I was fascinated by coaching and - after a couple of months - became Erickson Professional Coach. Since then I worked as Life Coach, Team Coach and Leadership Coach.
Currently I am working as Manager and as Executive Coach. As a Manager I introduce coaching culture to organizations to make them more effective and flexible. As an Executive Coach I am using my experience to support my clients uncovering real sources of their problems and making quick but well-thought-out decisions.
It was my pleasure having an impact on the beginnings of the Project BETTER.ME. The design of the Project Next Job was a challenge but - as it turned out - it was absolutely worth the effort. I recommend the program to everybody who is uncertain about the current career development path. Go through the program and you will get confident about how should you proceed with your career.